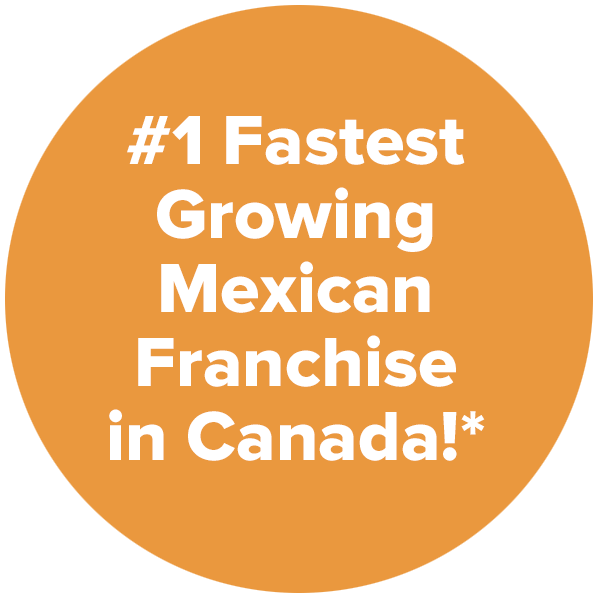 Listen up!
It's opportunity knocking.
In a landscape crowded with restaurant franchises, there's one that stands out: Quesada Burritos & Tacos. What makes Quesada different?
Our food is unique. It's fresh, healthy and most importantly, flavourful. Our ingredients are always fresh, and only Quesada has salsas and guacamole that are made in-store from scratch every day.
Our brand is unique. Quesada is a positive, joyful experience – from our food to the atmosphere in our restaurants. Our customers know exactly what to expect when they walk into a Quesada restaurant.
Our approach to franchising is unique. Investment costs are lower than most other restaurant franchise operations. And you'll get hands-on training and support every step of the way.
No wonder there are now more than a hundred Quesada restaurants across Canada. Grab a piece of the Joy for yourself. Get started on the path to owning a Quesada franchise today.
*Technomic Canadian Ethnic Food & Beverage Consumer Report